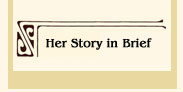 Marie Curie in the 21st Century
A public that scarcely bothers to learn the names and achievements of contemporary scientists continues to feed on Marie Curie's enduring fame. Recent decades have seen new popular and scholarly books and articles about Curie and several plays and movies based on her life. France has claimed her not only as an iconic female scientist, reinterring her with France's immortals in the Panthéon, but also as a model immigrant, with a permanent exhibit in her honor in a Center for the History of Immigration in Paris. Her life story continues to spark controversies that bear on contemporary issues.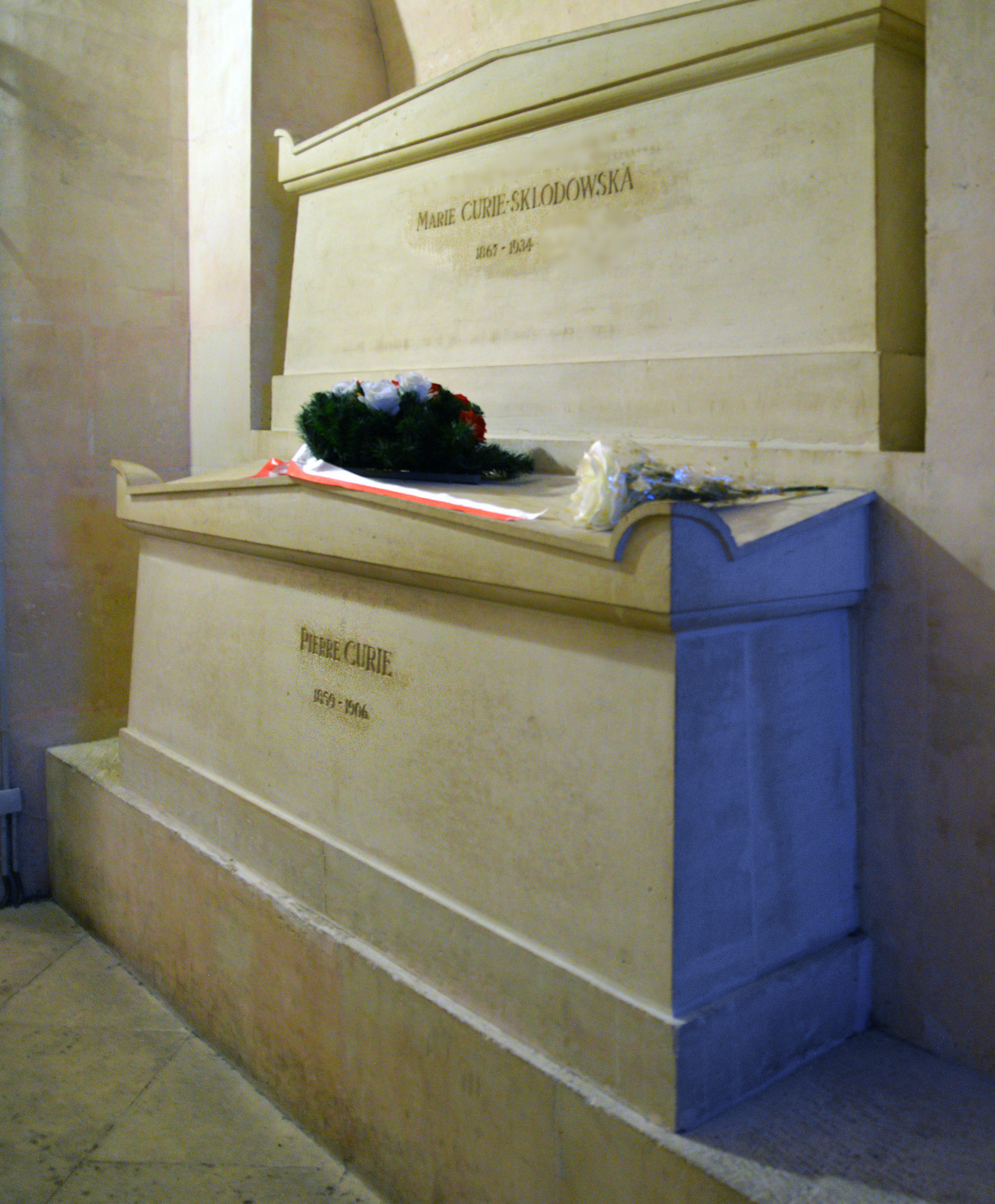 The graves of Marie and Pierre Curie in the Panthéon, Paris.
Along with a number of biographies dedicated to Curie the 21st century has produced several histories of the science of radioactivity, with insights into Curie herself; an interesting collective biography of Curie's nuclear family by a biographer of Einstein; and an intriguing artist's book (a National Book Award finalist) about the marriage of Pierre and Marie Curie and the unforeseen and unintended negative consequences of their work. Entertainments on screen and stage included Radiance: The Passion of Marie Curie, written by actor Alan Alda, which dramatizes her depression following Pierre's death in 1906 and her reaction to the press scandal over her later affair with Paul Langevin. At least two one-woman dramas have been devoted to Curie's life and work: Susan Marie Frontczak's Manya: A Living History of Marie Curie (available as a two-hour program intended for adults or a one-hour program for grades 4 through 12) and the PG-rated Rogue Scientist by Gabriel and Rebecca Morales. Theater audiences in New York City in late 2019 were able to see Lauren Gunderson's "The Half-Life of Marie Curie," about the relationship between Curie and the British scientist Hertha Ayrton, who helped Curie overcome her depression during the tabloid scandal following the exposure of her affair with married colleague Paul Langevin. Several docudramas and documentary films devoted to Curie's life are available in French, but only one has been released in theaters in the United States and Britain. Marie Noelle's Marie Curie: The Courage of Knowledge, like Alda's play, covers the eight years between Curie's two Nobel Prizes.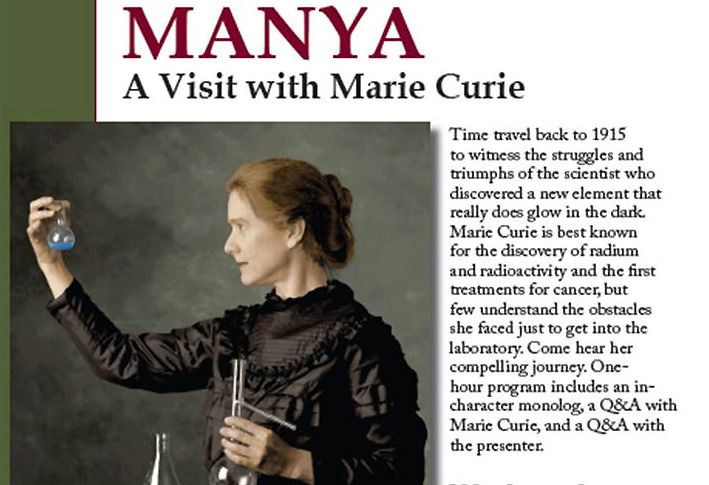 Advertisement for a performance of Manya by Susan Marie Frontczak, who plays Marie Curie.
Museums show the Curie story to an even more diverse audience. The National Center for the History of Immigration in Paris includes a permanent display devoted to Curie, and does not paper over the fact that at several times in her career opponents of this Polish-born scientist falsely represented her as Jewish in the belief it would discredit her. The Curie Museum, a historical museum located on Rue Pierre et Marie Curie in Paris, was set up shortly after Curie's death in 1934 in the building where Curie carried out her research for the last two decades of her life and where her daughter Irène and son-in-law Frédéric Joliot-Curie earned their Nobel Prize. Pierre and Marie Curie's other daughter, the award-winning writer Eve Curie Labouisse, left a bequest of one million dollars to the museum upon her death at the age of 101. Refurbished and reopened in 2012, the museum includes Marie's chemistry laboratory and pieces of original equipment. Street artist C215 (born Christian Guémy) provided intricate stencil portraits of the Curies along the street façade of the museum. Especially popular with tourists in Paris is the Panthéon. When Curie was reinterred there next to Pierre in 1995, the event spurred a successful movement to award the honor of burial in the French national mausoleum to other deserving women, but critics point out that more women remain who deserve such honors.
The Curie Museum occupies the ground floor of the Radium Institute at 1 Rue Pierre et Marie Curie, Paris.
Female scientists remain controversial. The 1995 sesquicentennial of Curie's birth brought forth a variety of lists of women who should get more recognition. As the title of a Newsweek magazine article put it, "Marie Curie Was Born 150 Years Ago and Women Are Still Fighting To Be Scientists." On the other hand, a rare article critical of her appeared in Forbes magazine on the same day as the Newsweek article. Titled "It's Marie Curie's 150th Birthday, and Her Legacy Deserves More Nuance," it drew attention to long-standing concerns that Curie had paid too little heed to the danger of radioactivity, not only for herself but also for researchers in her lab. The Forbes piece urged readers "not to focus on the temptingly romantic version of her story at the expense of a more clearheaded look at her legacy."
Anniversary years are a grand opportunity to reconsider the past. A dozen years after Curie's reinterment there in 1995, the Panthéon became the epicenter of many events marking the 150th anniversary of her birth on November 7, 1867. The Panthéon itself drew many visitors with an exhibit on her life with documents, photos, videos, and a variety of events. Not to be outdone, Curie's birthplace, Warsaw, capped three days focused on her achievements with a birthday gala at the Warsaw University of Technology. And when the United Nations designated 2011 as the International Year of Chemistry, the celebration was linked to the 100th anniversary year of Curie's Nobel Prize for Chemistry, with events honoring Curie held from Nagoya to Quebec City. Alongside the celebrations, voices were raised pointing out that it was all well and good to honor the iconic female scientist, but why were so few women recognized in later years by the Nobel Committee and others?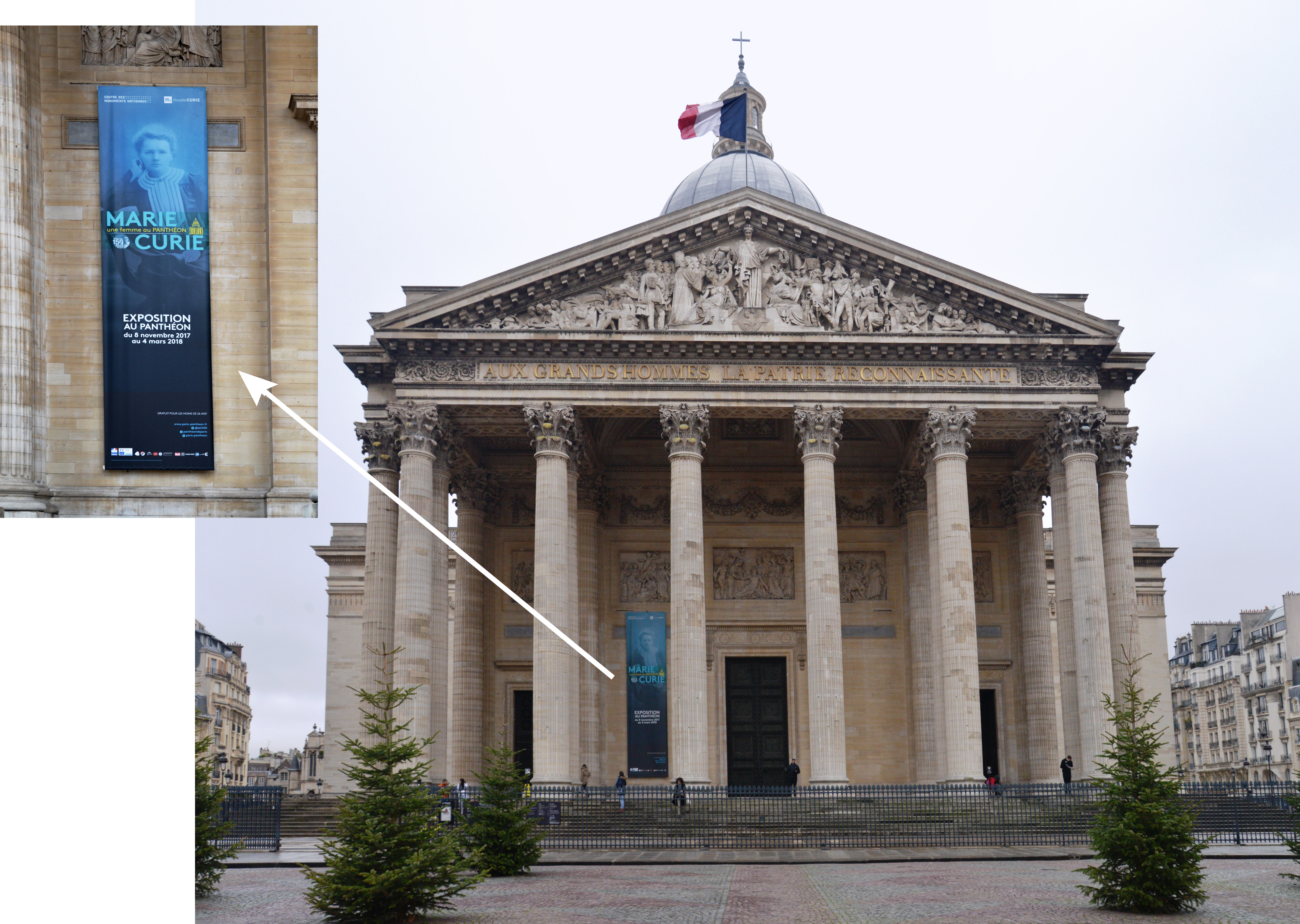 The Panthéon with a banner announcing its exhibit on Marie Curie.
Surely 2048 will witness sesquicentennial events to honor the anniversary of Curie's discovery of polonium and radium. Who knows? Perhaps by then enough visitors will have found the Curie Museum by passing the Curie Institute's world-renowned cancer treatment hospital on the Rue d'Ulm to demand a rethinking of Nobel Prize rules. If the lasting legacy of scientific discoveries is taken into account, why should the first person to win two Nobel Prizes during her lifetime not be given a third posthumously? Perhaps Curie may one day be granted a Nobel Prize for Physiology or Medicine for opening up a medical field that continues to help so many cancer patients.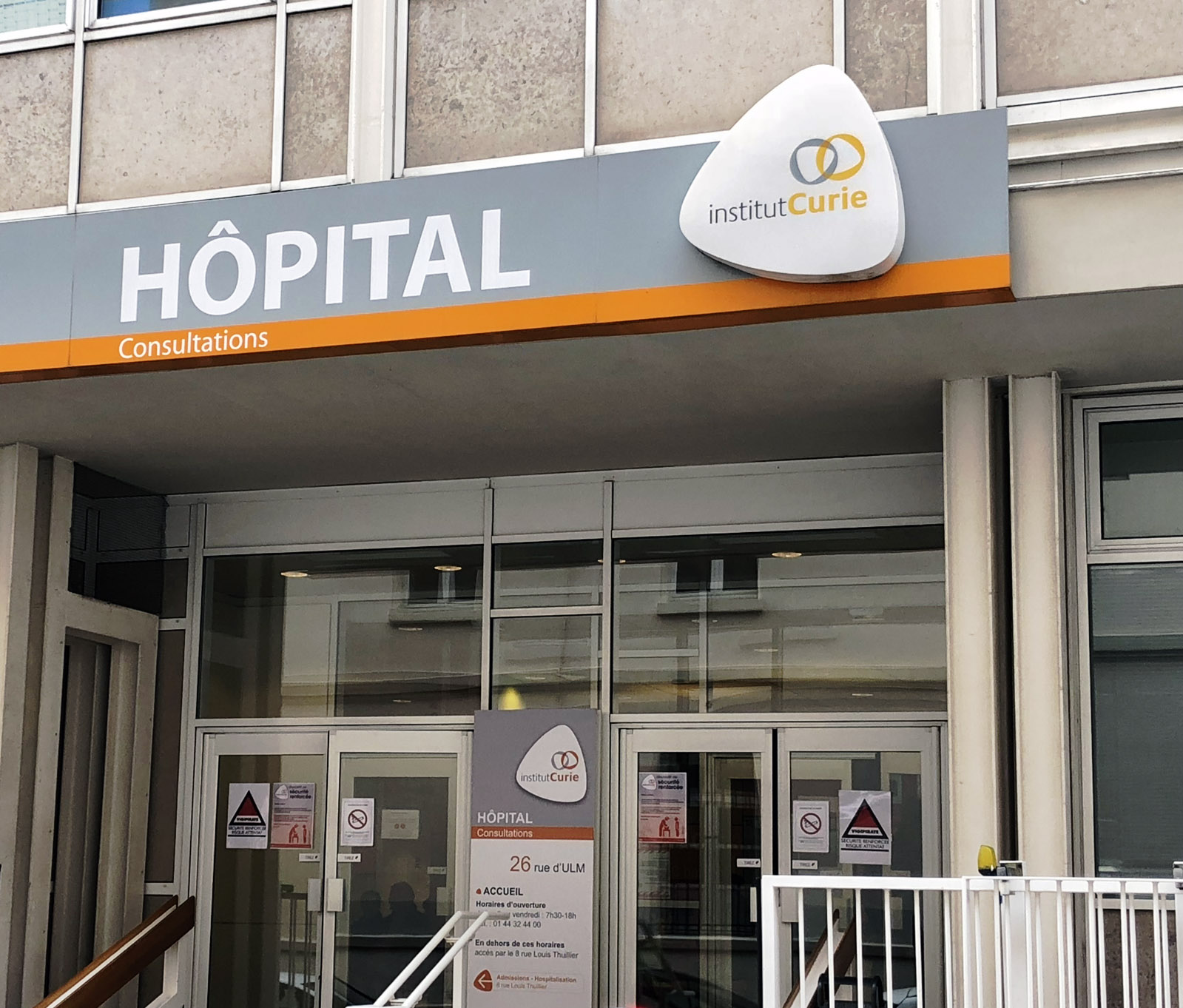 The Curie Institute's hospital for treating cancer patients, Paris.