Newton treated the motions of the stars and planets as problems in mechanics, governed by the same laws that govern motions on Earth. He described the force of gravity mathematically.
The French philosopher René Descartes, on the other hand, had proposed a non-mathematical model. He suggested that the universe consists of huge whirlpools ("vortices") of cosmic matter. Our solar system would be only one of many such whirlpools. Descartes banned from scientific investigation "occult" phenomena, or causes hidden from the senses. He had celestial matter circulating about the Earth, pushing all terrestrial matter toward the Earth. Descartes' followers distrusted Newton's alternative, a mysterious gravitational force acting at a distance.
Descartes' mechanical, mechanistic cosmology was highly acceptable within the general seventeenth-century conception of the world as a machine. His explanations, though, were but qualitative re-descriptions of phenomena in mechanistic terms. During the course of the eighteenth century, vortex theory proved unable to calculate the observed planetary motions. Meanwhile, the rival Newtonian theory advanced from one precise quantitative success to another.
The solar system contains many bodies, and the calculation of the orbit of any planet or satellite is not simply a matter of its gravitational attraction to the body around which it orbits. In addition, other bodies have smaller, but not negligible, effects (called "perturbations"). For example, the Sun alters the Moon's motion around the Earth, and Jupiter and Saturn modify the motions of each other about the Sun.
A Swiss mathematician, Leonhard Euler, helped develop the mathematical techniques needed to compute perturbation effects. First he applied them to the Moon, and then, in 1748, to Jupiter and Saturn, with partial success.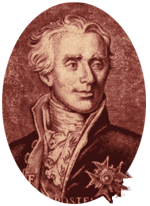 Still unexplained were large anomalies in the motions of Jupiter and Saturn, and an acceleration of the Moon's orbital speed around the Earth. The French mathematical astronomer Pierre-Simon Laplace resolved these in 1785 and 1787. In his book Mécanique Céleste, published in five volumes between 1799 and 1805, Laplace summarized his studies of celestial mechanics. Here he proposed that all physical phenomena in the universe could be reduced to a system of particles, exerting attractive and repulsive forces on one another.